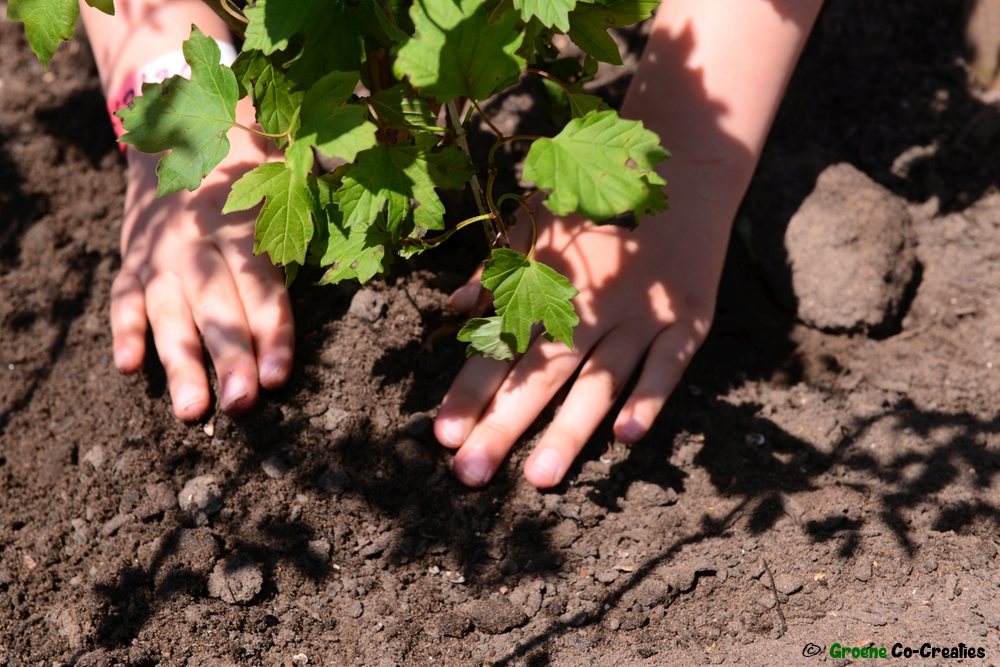 At Burningman festival I experienced the
Leaving no Trace
principle with over 50.000 participants.
It made me wonder.
What if we start "leaving a green trace"  at festivals?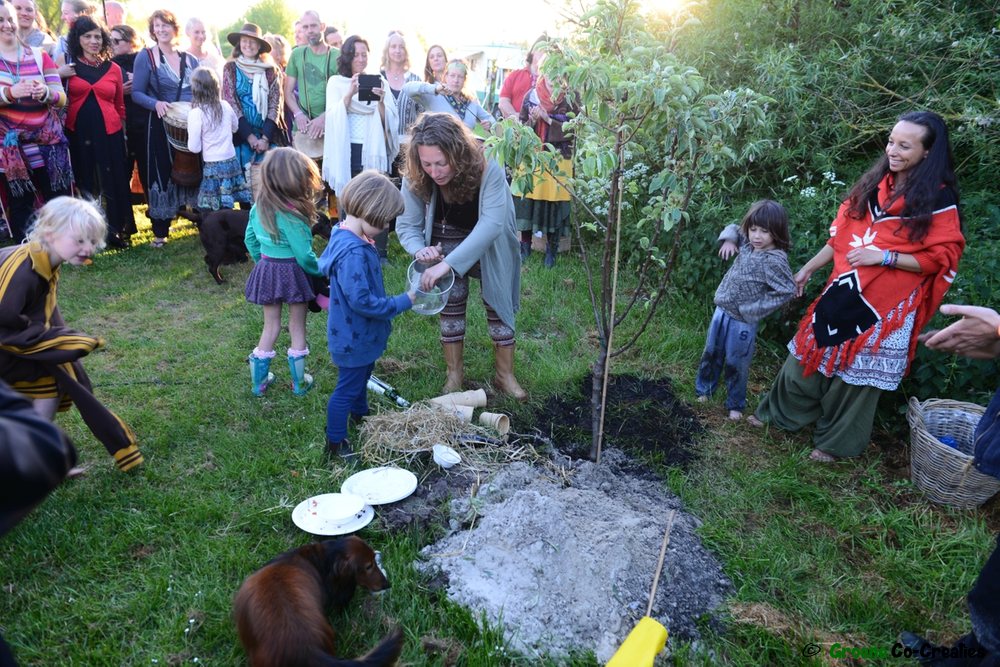 Op het Healing Garden festival tijdens de slotceremonie met zijn allen de boom geplant.
Samen met composteerbare materialen van het festival. Nu kan de spirit van het festival letterlijk door de boom opgenomen worden.
In samenwerking met hemeltjelief festival en de gemeente Amsterdam heeft Groene Co-Creaties samen met de voornamelijk jeugdige bezoekers van het festival 50 plantenbakken voorzien van struikgewas. Dit onder het thema 'Het huis van de mus'. In deze betonnen omgeving ontbeert het de mus aan natuurlijk groen en ruimte om door zand en struikgewas heen te scharrelen voor zijn voedsel.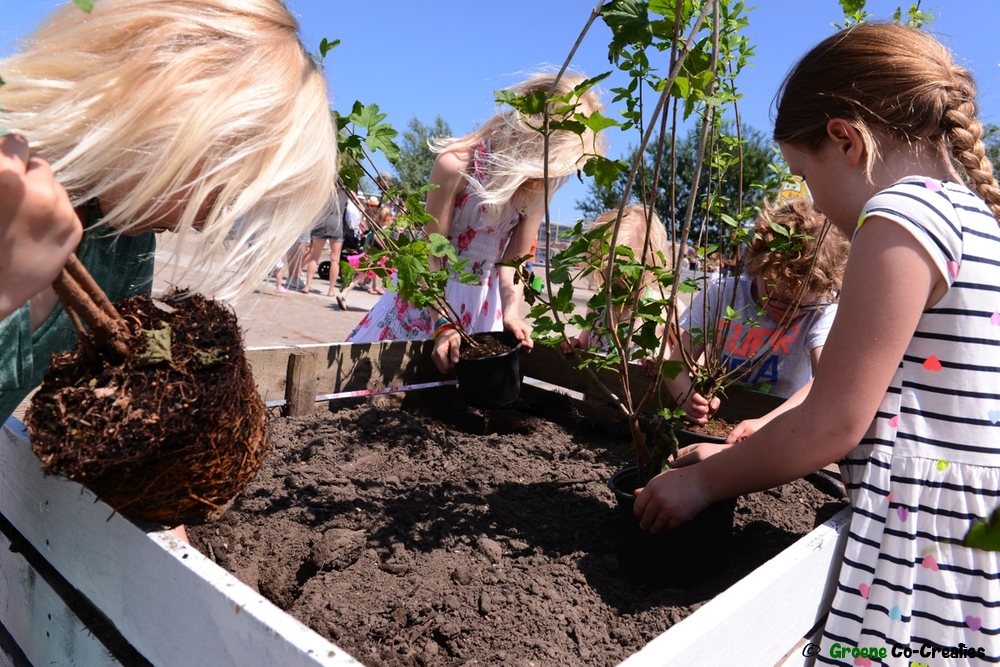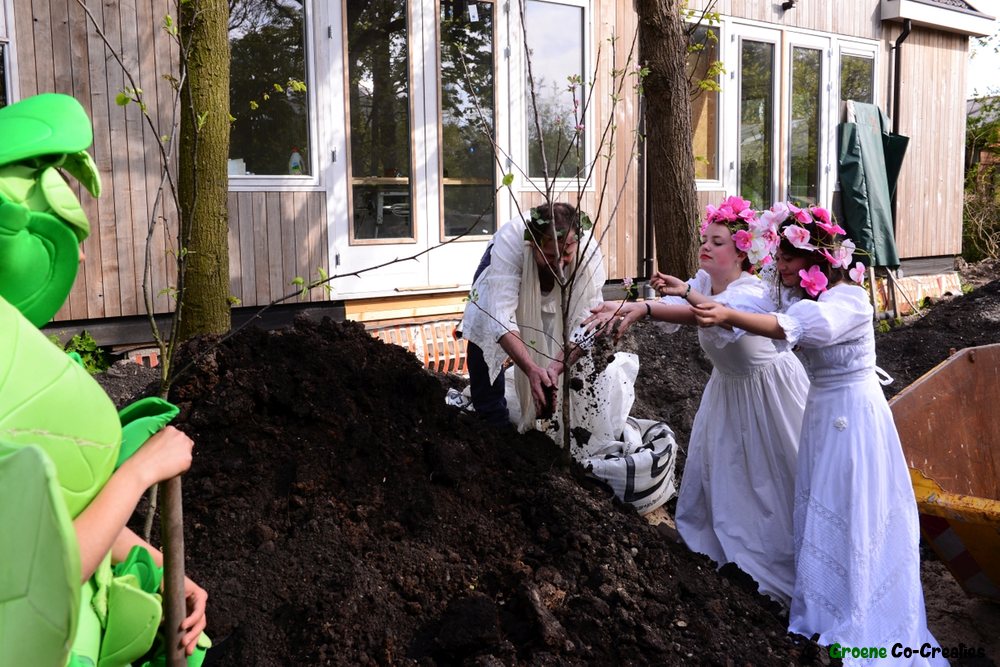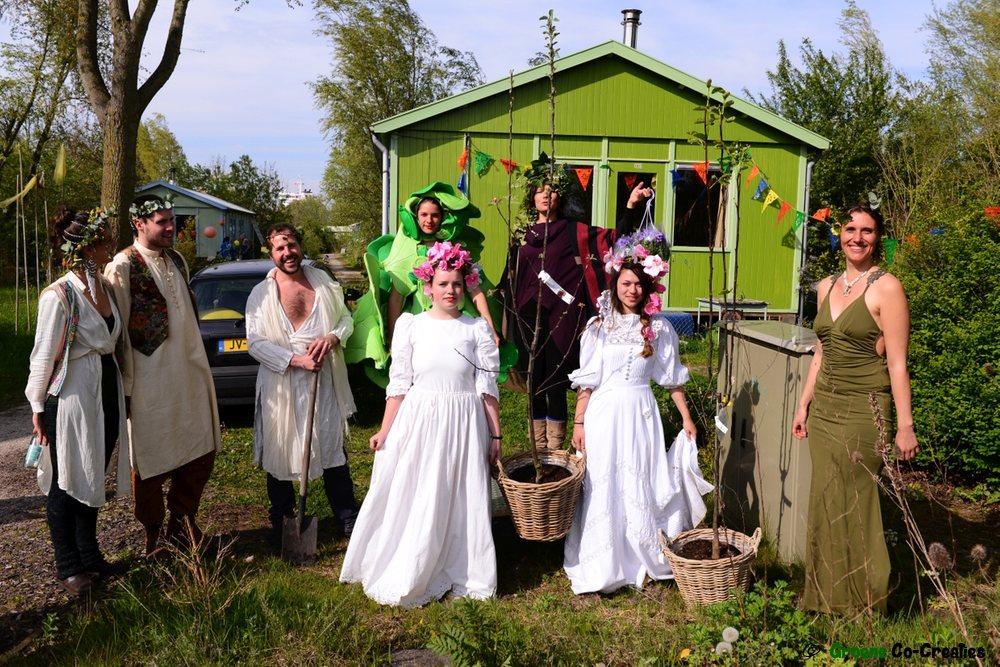 Beltane festival in samenwerking met Het Vindingrijk.
Het Vindingrijk is een makers collectief van bevinders dat het nieuwe gelijknamige dorpshuis van Ruigoord gaat betrekken.
Samen met Het Vindingrijk zijn tijdens het Beltane festival een aantal fruitbomen geplant.
Gedicht voorgedragen tijdens boomplantritueel op Living Village festival
Leaving a Green Trace
Everywhere we go we leave a trace.
A trace of waste.
or a trace of joy.
Here at living village we leave a green trace.
The tree we plant here will be accompanied by the traces of waste and joy which embody the spirit of the festival.
Banana peels from the monkies at monkeytown where everbody could find there inner monkey again.
The sacred cocoa from the cocoa ceremonie from temple grounds.
Ashes from the fire of the blacksmith where you could forge your own knif or fork.
Leaves from the magic forest where the spirits live and trees could be climbed.
Coffee ground from the sacred circle where everybody relaxed at the river with a chai or coffee.
Earth from the dance floors where the people danced all weekend long.

Let us plant the tree here at living village and lets celebrate the green trace we leave behind.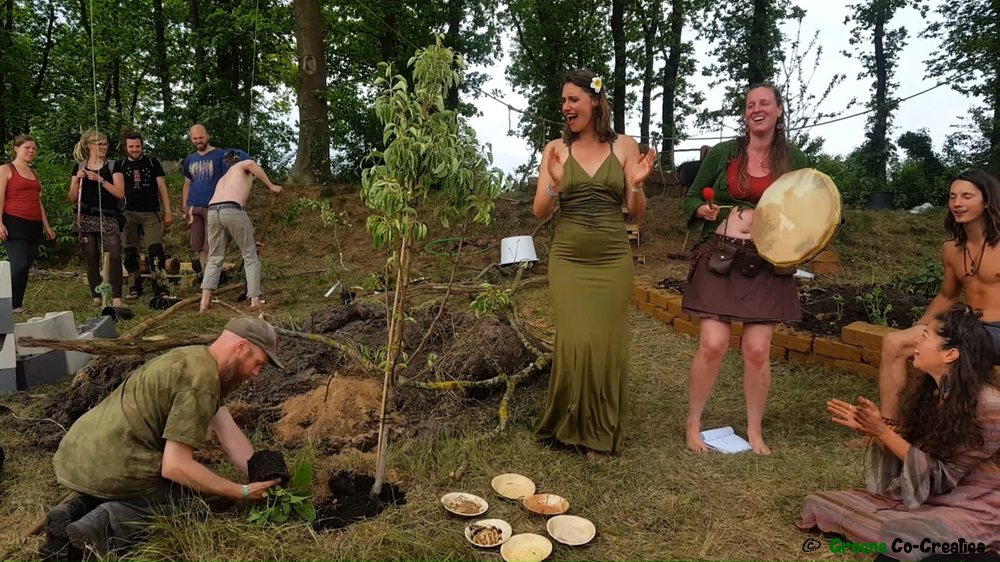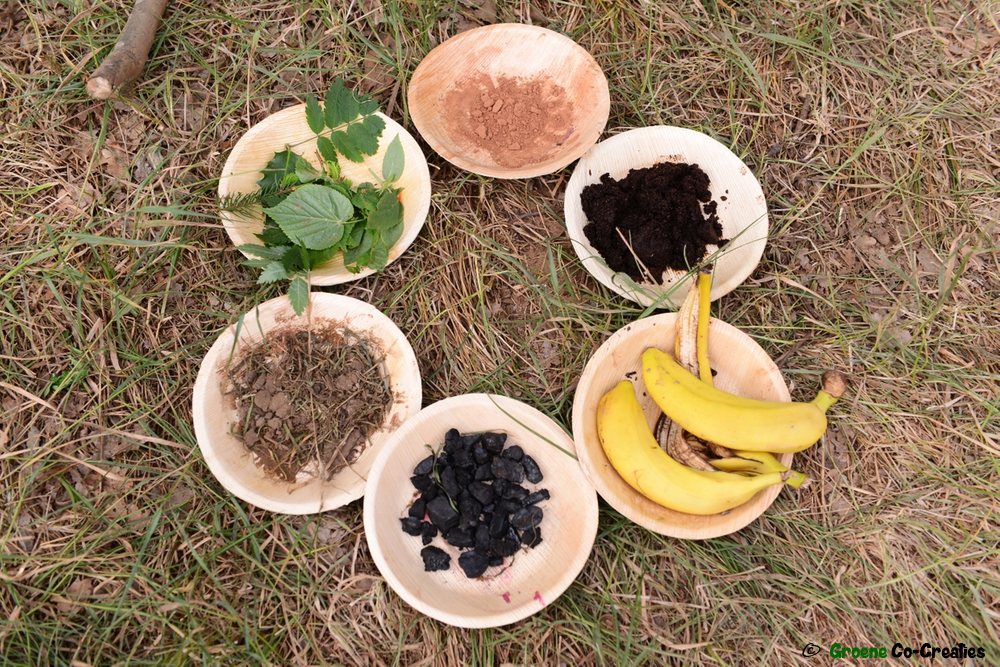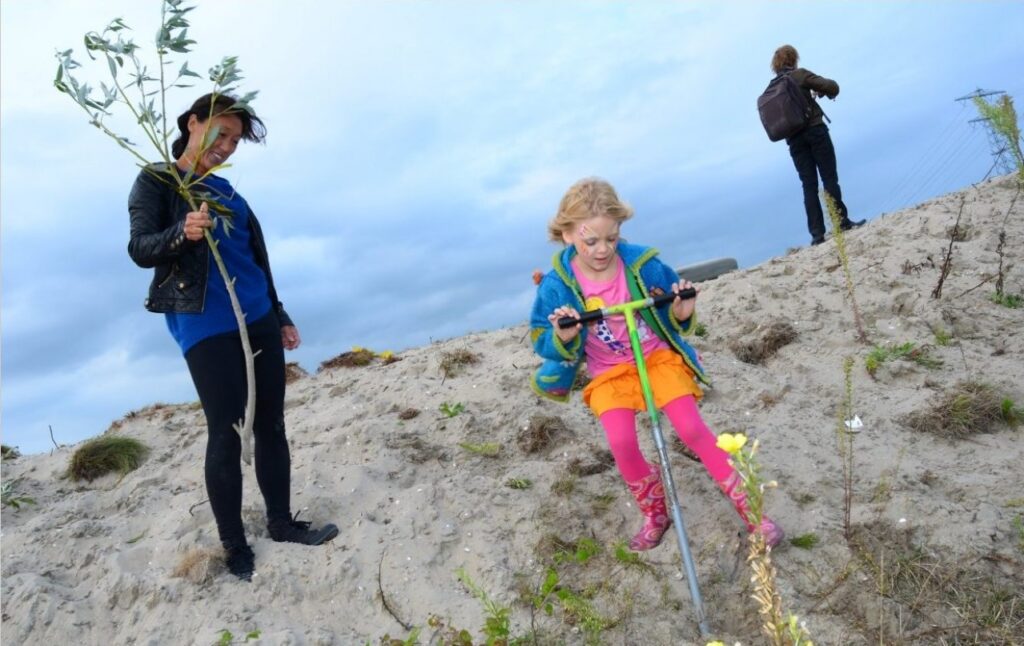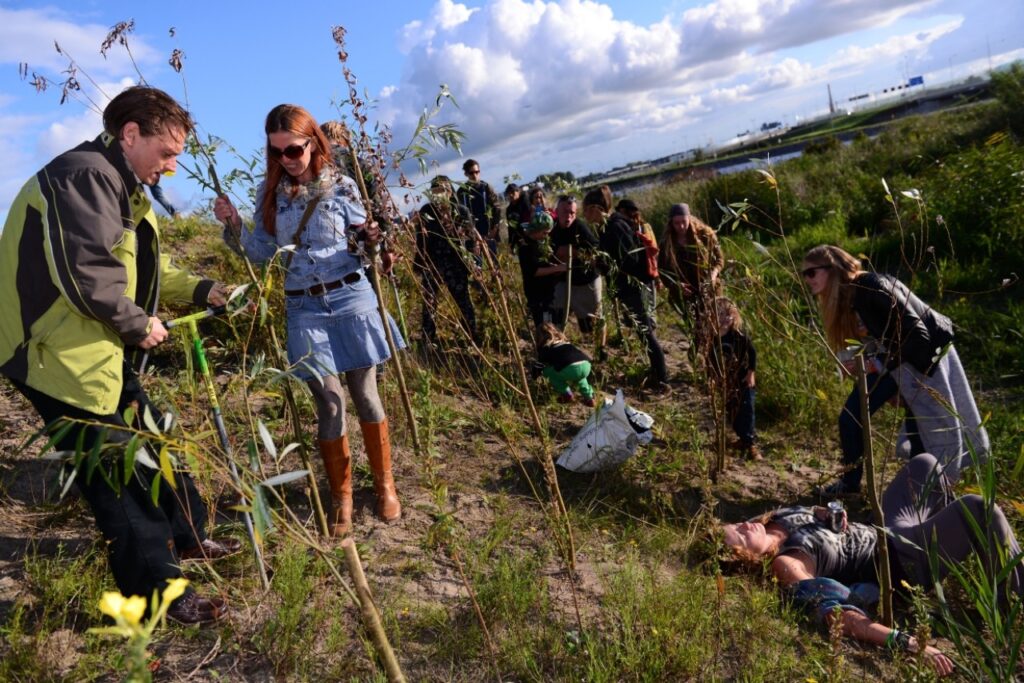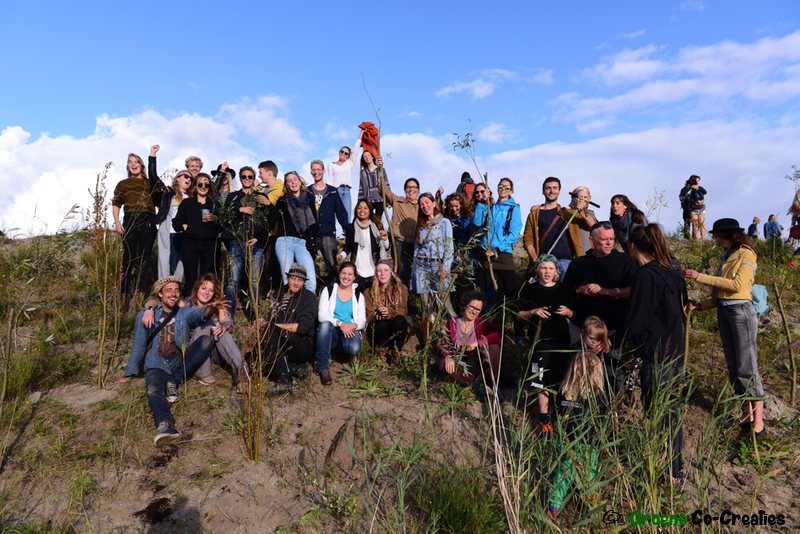 Bezoekers van het magneetfestival werden uitgenodigd om mee te doen met het planten van wilgenbomen.